2018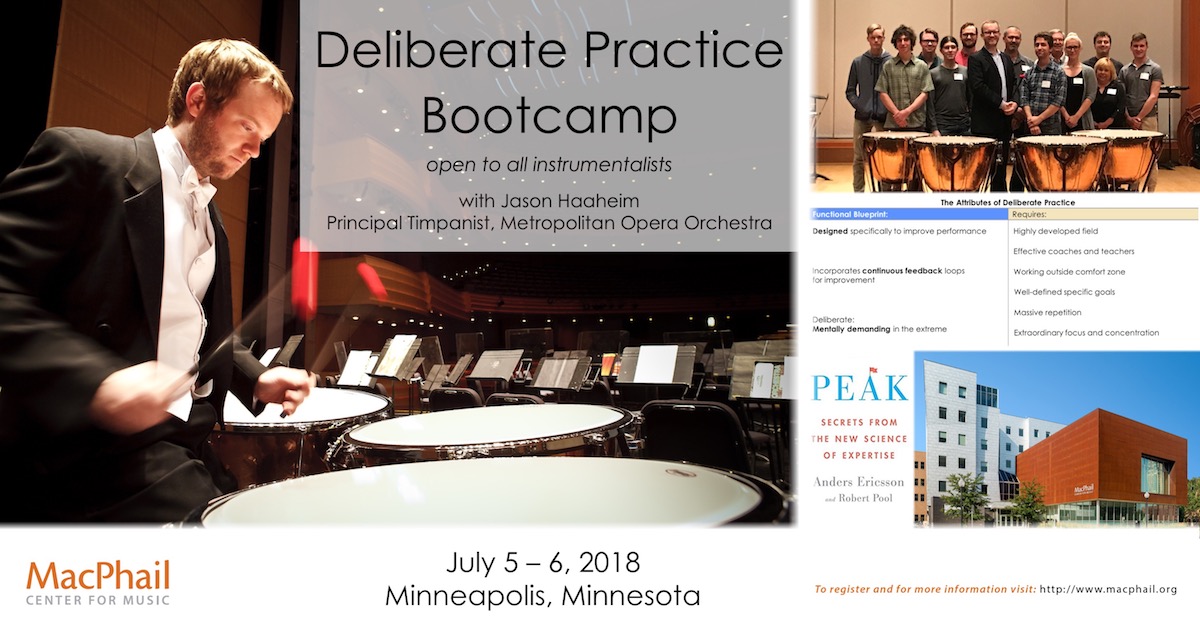 Are you a dedicated and committed high school, college-level, or early professional instrumentalist intent on refining your practice room process? This is for you! Do you want to learn more about how efficient practicing is the cornerstone of an effective audition process? Then
the Deliberate Practice Bootcamp is definitely for you.
Open to all instrumentalists, the Deliberate Practice Bootcamp evolved out of a one-of-a-kind semester-long class which I teach at New York University. While that course was years in the making, Bootcamp attendees will get the "best of" material distilled into two intense evenings. Focuses will include refining your practice room process, and making efficient practicing the cornerstone of an effective audition process.
Now, you might be wondering "what can a timpanist really teach me about auditioning on my instrument?" Well, glad you asked! Whether it's a trombonist stating "If I were thinking of auditioning for an orchestra, I would sprint to this boot camp!" or an oboist praising "the 'Deliberate Practice Bootcamp' was one of the most inspired, intriguing and informative classes I have ever attended," you will come away from these sessions a better practicer, a better auditioner, and a better musician.
Please consider joining us at the MacPhail Center for Music this July 5th and 6th, 6:00-8:45pm!