In-Person Events for Summer 2021 Were Cancelled Due To Covid-19. Please Check Back For Updates Regarding Future Summers!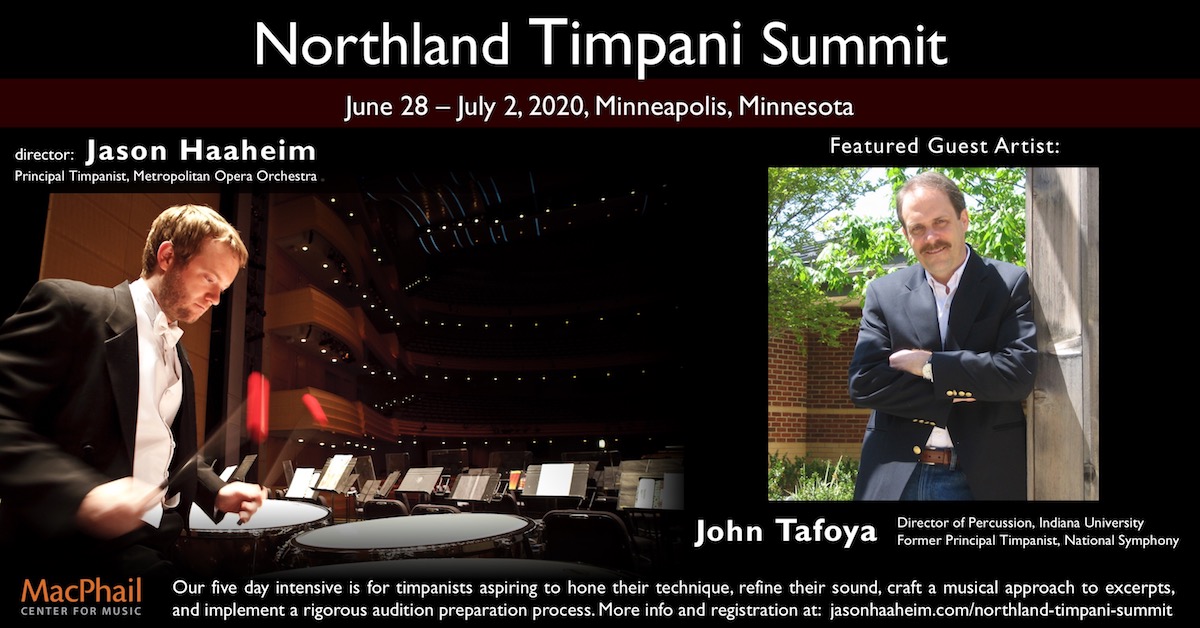 Are you a timpanist aspiring to hone your approach to excerpts, audition-taking, and refining your sound? Then the Northland Timpani Summit is for you.
[obsolete link]
REGISTER for the Northland Timpani Summit
[obsolete link]
Hosted in MacPhail's gorgeous and acoustically excellent Antonello hall, our 2020 session will be a 5-day intensive (June 28 – July 2). Further, I'm thrilled that our guest artist will be one of my most influential teachers: John Tafoya, director of percussion at IU, former principal timpanist of the National Symphony, and all around badass musician!
Summit attendees will be encouraged to perform excerpts from the core timpani repertoire for the group in a masterclass format. Multiple sets of timpani will be available for workshopping and practice, and I'll have a ton of my custom timpani mallets available for attendees to test out.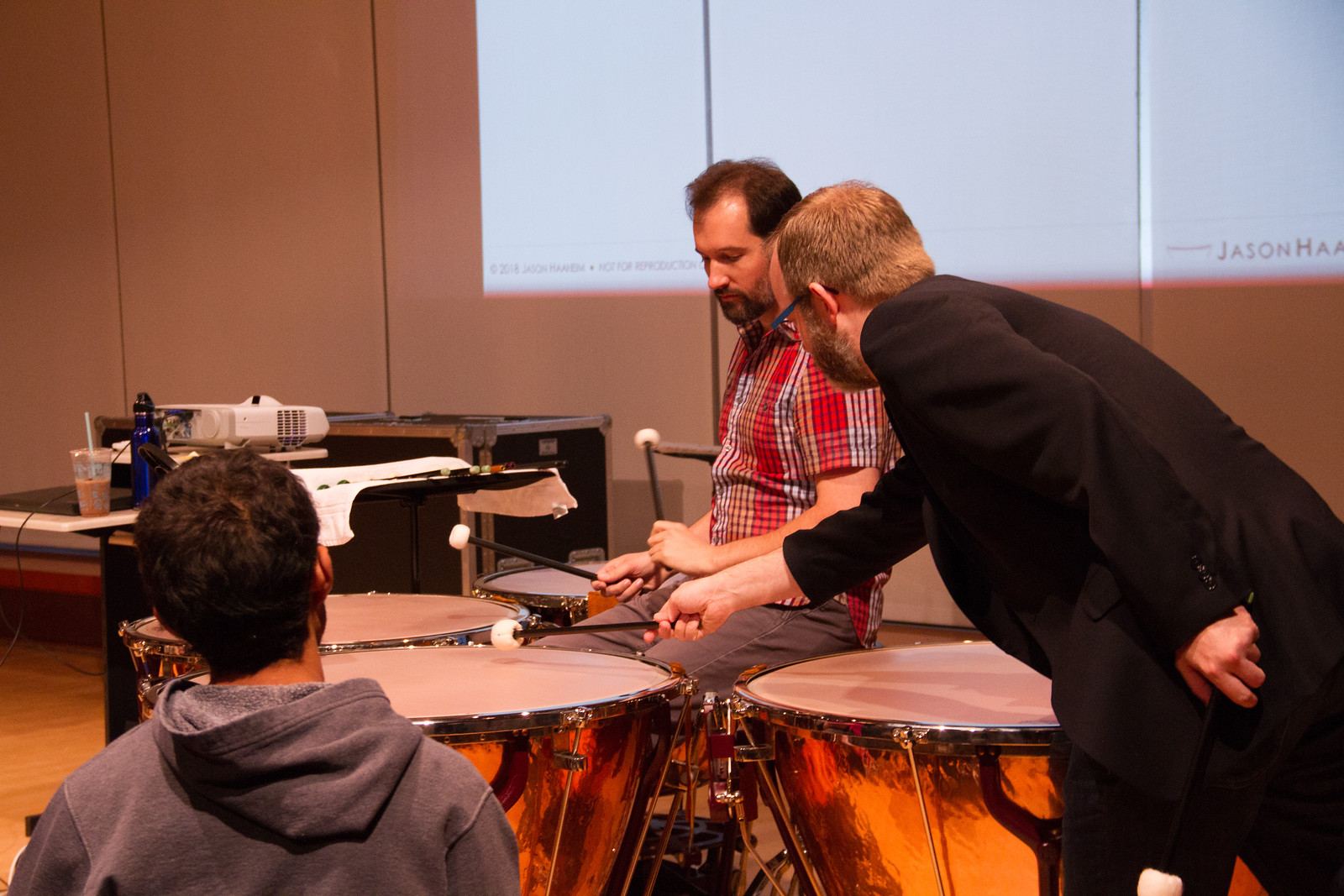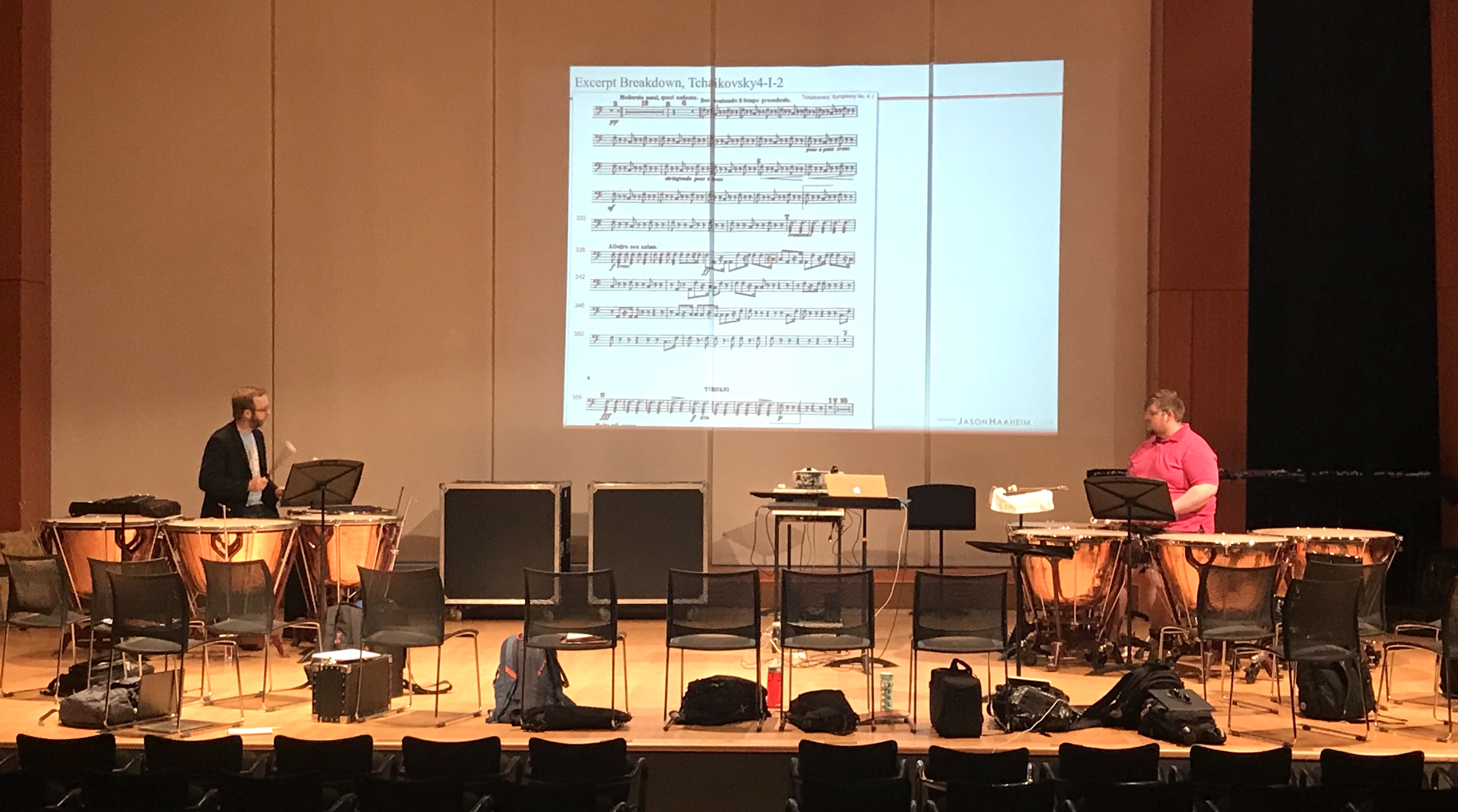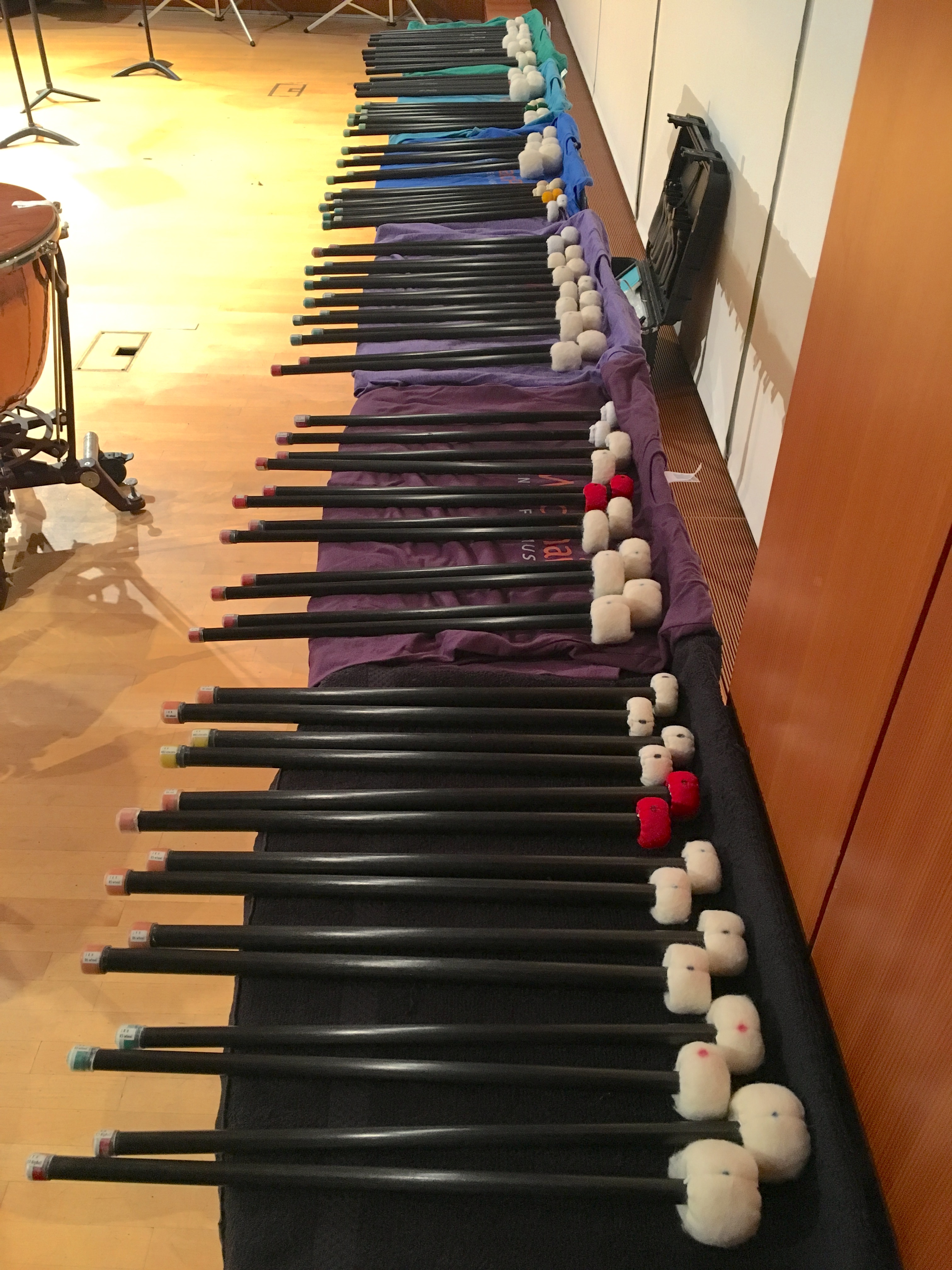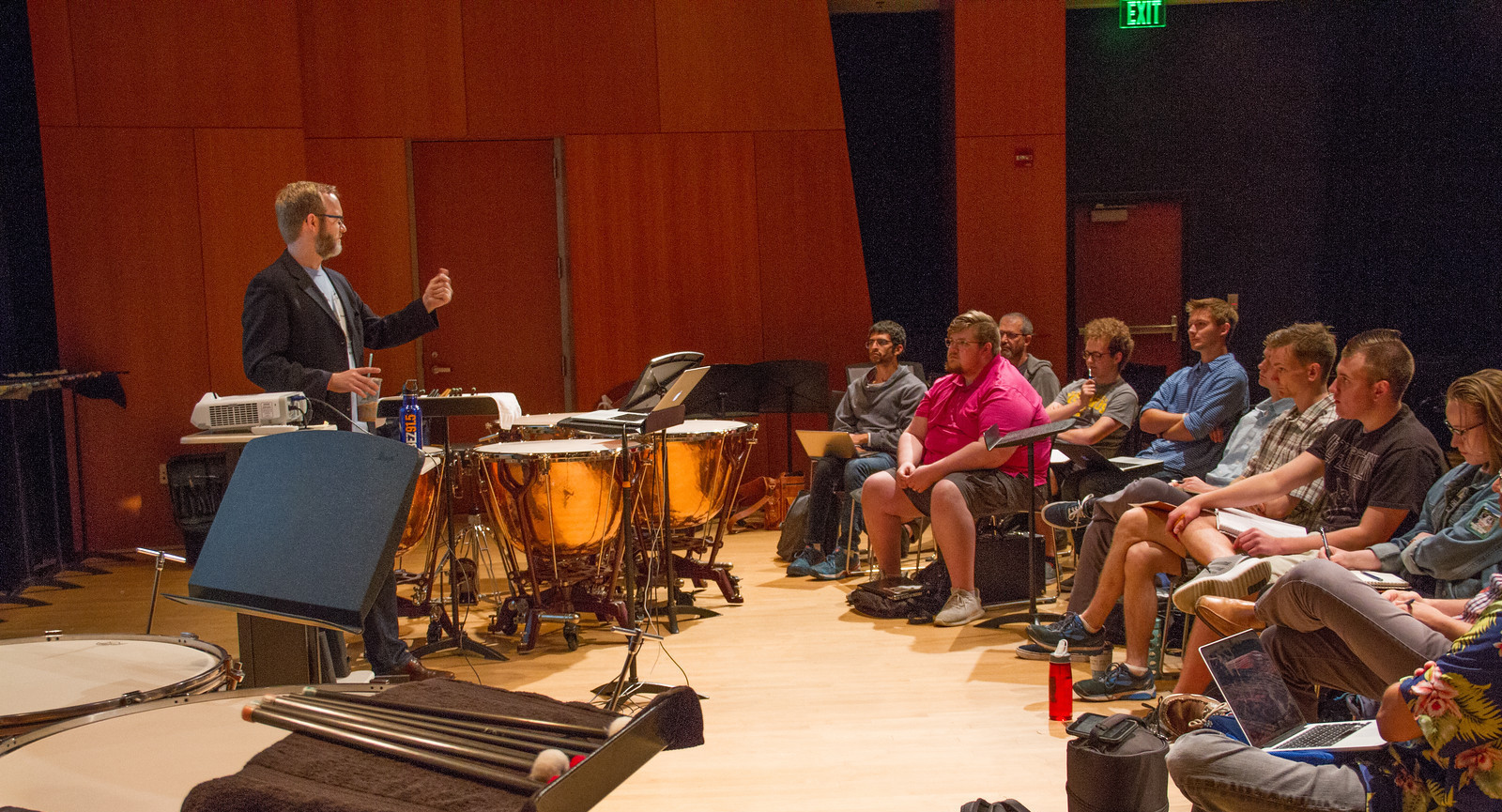 We'll dig into all aspects of professional timpani playing and auditioning, including sessions on:
Timpani Fundamentals:

Technique, stroke definitions, tonal vocabulary
Historical overview of traditions and schools of playing
Setup & logistics, pedal-choreography, posture & ergonomics
Warmups & chop-building

Comprehensively approaching your timpani sound concept
Deep dive into timpani mallets
Your artistic fingerprint in the repertoire: making informed and persuasive musical decisions
Hands-on demos: mounting and clearing timpani heads
Smartly structuring your daily timpani practice hours
Designing the best possible multi-week timpani audition plan
How to achieve peak performance when it counts!
…and much more. (There will be optional evening dinner opportunities to interact with area pros and expert auditioners, giving students the opportunity for a more casual hang and sharing of different perspectives.)
Moreover, the Deliberate Practice Bootcamp is included in the cost of registration! Open to all instrumentalists, the Deliberate Practice Bootcamp evolved out of a one-of-a-kind semester-long class which I teach at NYU. While that course was years in the making, Bootcamp attendees will get the "best of" material distilled into two compact evenings. Efficient practicing is the cornerstone of any effective timpani auditioning process, and the Deliberate Practice Bootcamp will help take your practice room process to the next level.
Please consider joining us in Minneapolis this July!
[obsolete link]
REGISTER for the Northland Timpani Summit
[obsolete link]
Northland Timpani Summit Testimonials:
"This is Top Gun for timpani!"
~Dean Borghesani — former guest artist, and principal timpanist of the Milwaukee Symphony
"Jason's Timpani Summit made a HUGE difference in how I tackle the audition process. I credit the implementation of Jason's deliberate practice and organizational concepts as major factors in my recent audition successes. The detail of the presentation — in both theory and execution — taught me so much and gave me all the information I needed to tailor together a vastly more effective preparation process."
~Alex Wadner — principal timpanist, Chattanooga Symphony; former principal timpanist, New World Symphony
"The Northland Timpani Summit was one of the most beneficial seminars I've ever attended. It gave me the tools to overcome self doubt and revolutionize my practice. After attending the seminar, I advanced at 4 auditions in a row from not advancing at all, and was able to effectively apply the knowledge in preparation for 7 auditions."
~Alex Artale — principal timpanist, Boise Philharmonic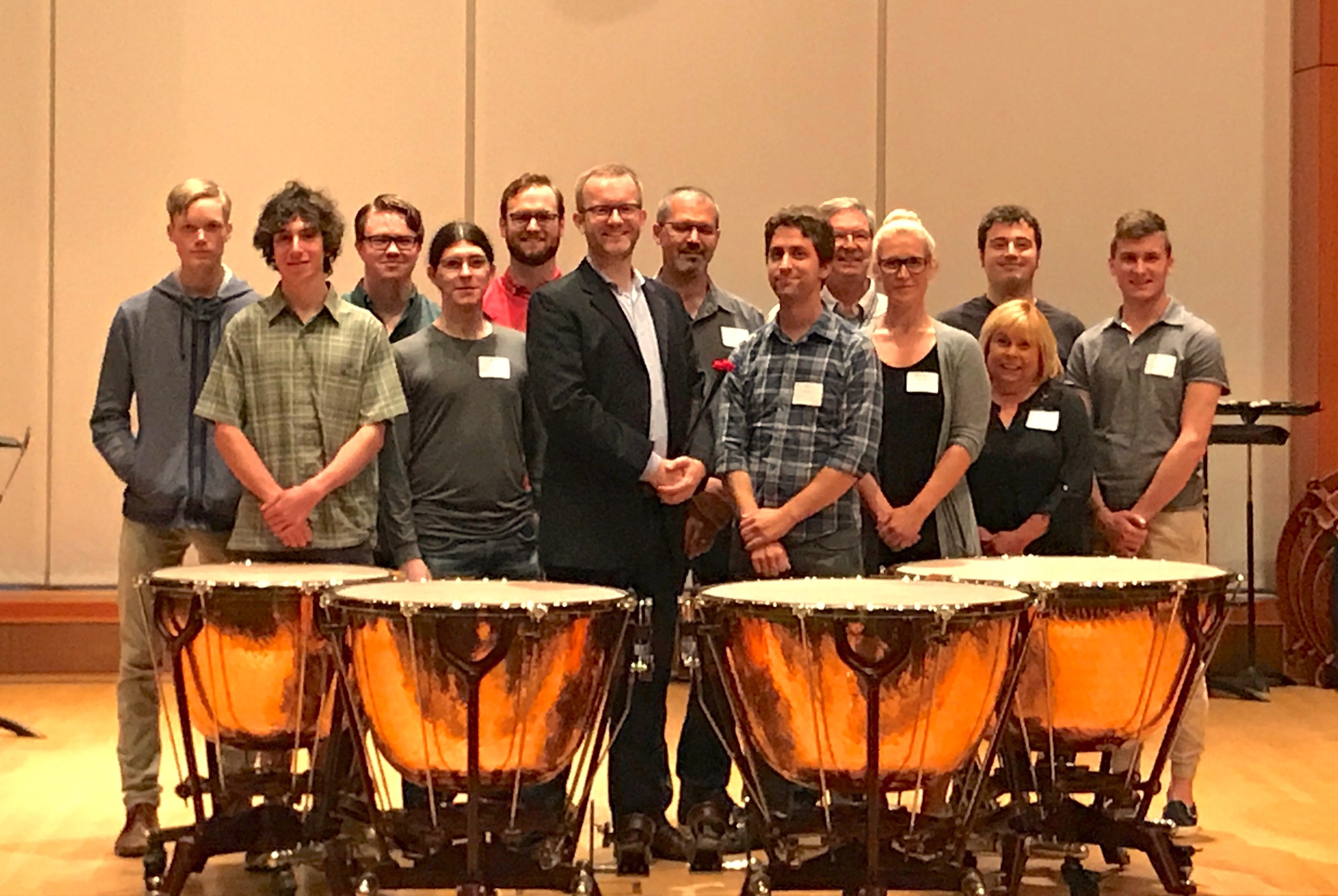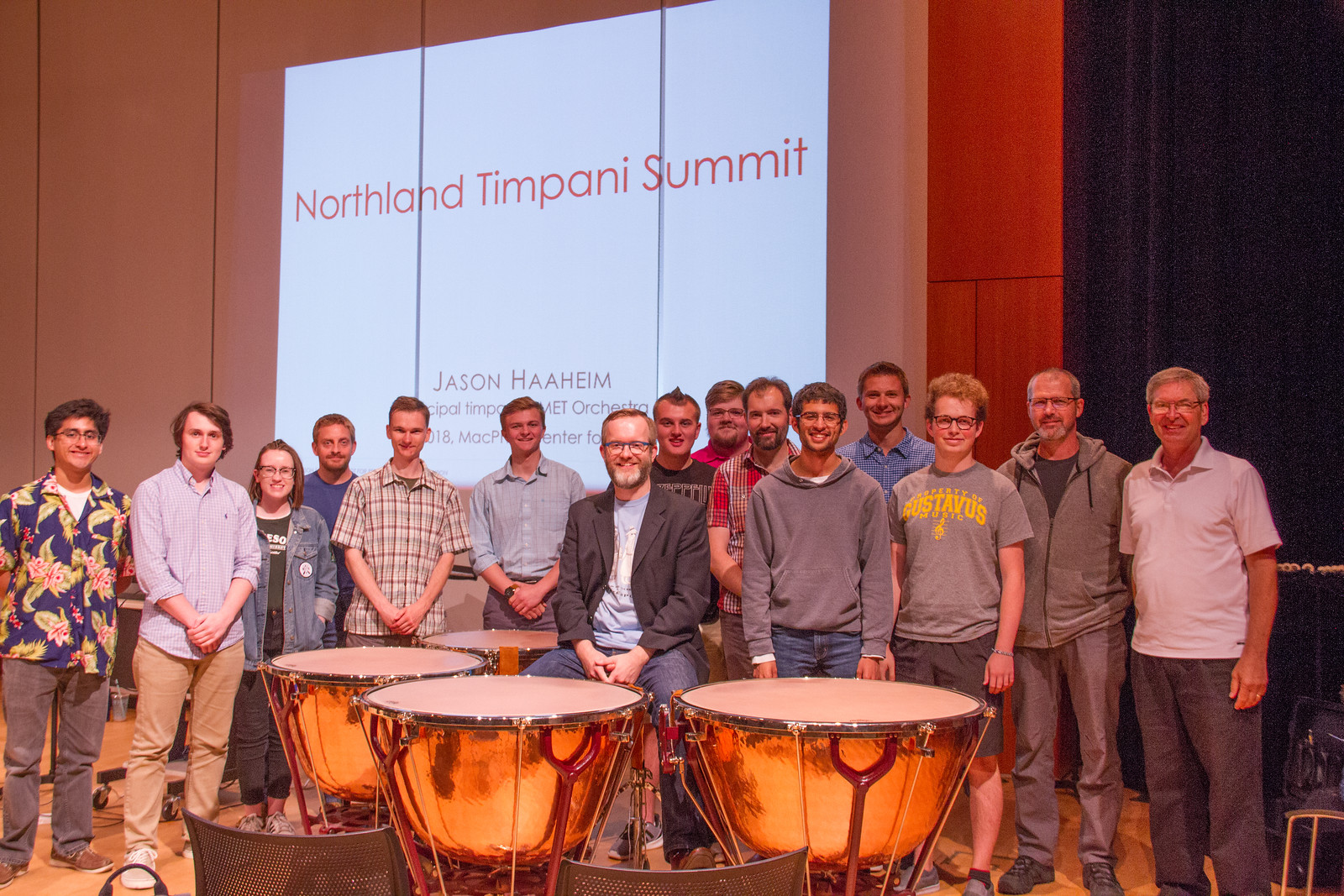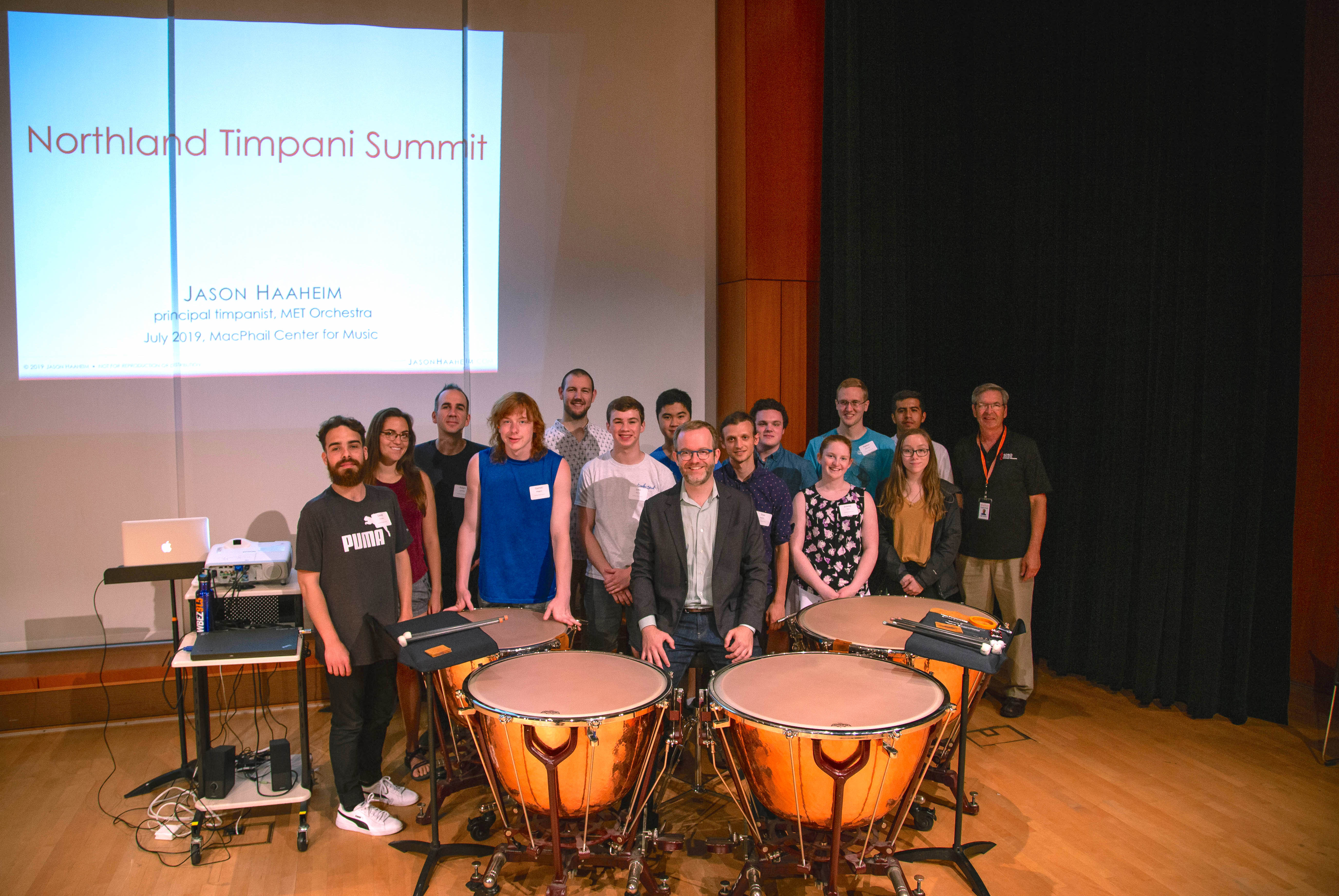 Generous Sponsorship Provided by: